Due date:  Friday, January 20, 2017       11:59pm
Credit:  25 pts.
First, in true (what really IS true, anyway?) existential form, define your existence by posting a question for your classmates to answer related to the reading/research about existentialism that you have conducted the last several days.  This is a question that your classmates can answer to show THEIR understanding of the term and to reflect their personal beliefs on the discussion topic.
Secondly, after all questions have been posted, choose TWO (2) to which to respond.  Respond completely, sincerely, and effectively.
Thirdly, as the writer of the question, react to those bloggers who have responded to your question.  Indicate whether the blogger has understood the concepts you are referencing and decide if the blogger's answer is a valid one.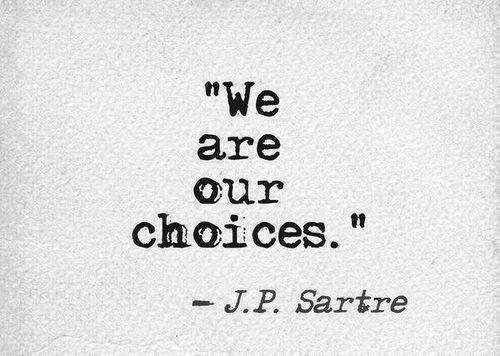 The New York Times
article
 (
dated 2008) entitled "Gatsby's Green Light Beckons a New Set of Strivers" and "The Happiest Place on Earth" (see below.)  After you have read the articles, please first respond to the following prompt in a well-written, thoughtful, and blog-worthy (or bloggable, which is, indeed, a word) response of 150-200 words:  
Then
, respond to someone else's blog response in three to four sentences.
Prompt:  What is YOUR green light?  What is YOUR "American Dream?""
(Links to two articles about money and happiness.)
The Happiest Place on Earth" – includes the "60 Minutes" video clip
"Gatsby's Green Light Beckons a New Set of Strivers"
Point value – 25 for 150-200 word response/ 10 points for response to another's answer
In a well-written paragraph, share with your classmates in English 2 your thoughts about the novel, A Separate Peace.  Do not just answer the following questions, but use them as a means of having a conversation…a book talk….with your classmates.  Follow all the requirements of standard business English.  Proofread what you write, and know your audience.
***What is your favorite part of the novel so far?
***What part of the novel do you wish were written differently?
***What changes would you make to the plot?  to the characters?  to the setting?
***How do you think the novel will end?  (NOTE:  If you already KNOW how it ends, please have courtesy not to ruin it for anyone else.  🙂  )
***Why do you think _______________ happens the way it does?
***What would you ask the author if you had a chance?
Remember:  These are simply prompts to get you started in your paragraph.  Do not simply write the answers to the questions or your paragraph will sound like it was written from a less-than high school level.
Assignment due date:  Wednesday (11-23-16) at the beginning of second hour (In other words, this is due when you come to class)
Assignment value:  20 points
What is your favorite Thanksgiving food?  In a well-written, detailed, INTERESTING, imagery-laden paragraph, explain to your readers why this food is sooooo awesome.  Then, read some of your fellow classmates' postings and respond to at least 2 of their posts.  Due date:  Monday, November 21, 2016.
"It's an open letter to my writerly self. A few things I figured out about being productive when I was struggling to produce anything at all." Source: What I Learned About Writing by Not
"It's an open letter to my writerly self. A few things I figured out about being productive when I was struggling to produce anything at all."